New Business Field
We are working to create new values leveraging our core high purification and microprocessing technologies accumulated over the years, in collaboration with domestic and overseas companies, universities, and research institutions.
Cultivating new fieldsof business with core technologies in the areas of

micro-fabrication

and

high-purification
Life Science-Related Materials
High-Functional Materials
Other New Subjects under development.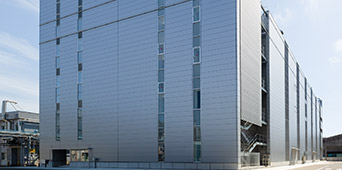 R&D site including open innovation
TOK Group's central laboratoryequipped with a super clean roomdesigned for the development of thenext-generation miniaturizationproducts. It has facilities andequipment to conduct study from basicresearch to open innovation that maylead to development of cutting-edgeproducts and technologies.
Business & Products
Business Fields