Headquarter
Headquarter
150 Nakamaruko, Nakahara-ku, Kawasaki-shi, Kanagawa 211-0012
TEL. +81-44-435-3000 (Rep.)
FAX. +81-44-435-3020 (Rep.)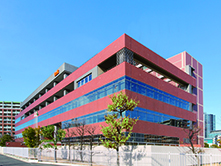 Office and Plant
Sagami Operation Center (Includes Sagami Plant)
1590 Tabata, Samukawa-machi, Koza-gun, Kanagawa 253-0114
TEL. 0467-75-2151 (Rep.)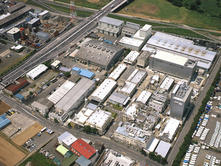 The Sagami Operation Center is situated in the Samukawa Industrial Park, located along the Sagami River which flows through Kanagawa Prefecture. Here one finds the latest, fully-equipped research facilities, which makes this Operation Center the hub of TOK's R&D activities.
Also at the Sagami Operation Center, a wide range of products are manufactured, including photoresists, specialty chemicals, and organic chemicals.
Shonan Operation Center
7-8-16 Ichinomiya, Samukawa-machi, Koza-gun, Kanagawa 253-0111
TEL. 0467-74-2125 (Rep.)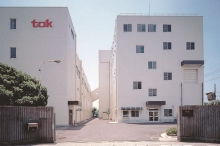 Koriyama Plant
1-23 Machiikedai, Koriyama-shi, Fukushima 963-0215
TEL. 024-959-6911 (Rep.)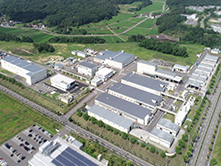 The Koriyama Plant boasts the latest and most-advanced production facilities.
Chiefly manufactured here are high-resolution photoresists for KrF and ArF excimer lasers, as well as related chemicals.
The Koriyama Plant is located in the West No. 2 industrial park of Koriyama in Fukushima Prefecture.
Utsunomiya Plant
21-5 Kiyohara Kogyo Danchi, Utsunomiya-shi, Tochigi 321-3231
TEL. 028-667-3711 (Rep.)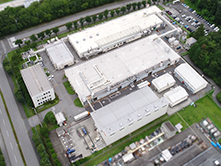 The Utsunomiya Plant is a mass-production factory for all types of semiconductor photoresists.
This Plant is a key supply point for users in the Kanto and Tohoku regions.
The Utsunomiya Plant is situated in the Kiyohara Industrial Park.
This is Japan's largest non-coastal industrial park, and boasts the most advantageous conditions for advanced industries in addition to its huge scale.
Kumagaya Plant
823-8 Kamibayashi, Miizugahara, Kumagaya-shi, Saitama 360-0844
TEL. 048-533-1171 (Rep.)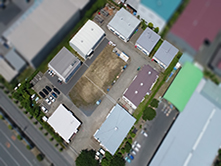 This plant is located in the Kumagaya Industrial Park.
It was built largely to provide support and back-up to the Sagami Operation Center, and is used chiefly for the production of CRT-related chemicals.
Here, too, all types of high-purity chemicals, both organic and inorganic chemicals, are manufactured.
Gotemba Plant
1-1 Komakado, Gotemba-shi, Shizuoka 412-0038
TEL. 0550-87-3003 (Rep.)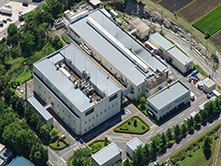 The Gotemba Plant is one of TOK's main plants.
It boast some of the most advanced facilities available, including the world's first metal-free configuration for a photoresist production line.
Here are manufactured not only ultra-advanced semiconductor photoresists, but also coating fluids for coating formation (OCDs) and all types of photoresists.
Aso Plant
4454-1 Miyaji, Ichinomiya-machi, Aso-shi, Kumamoto 869-2612
TEL. 0967-22-4411 (Rep.)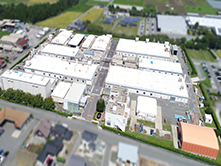 The Aso Plant is TOK's main plant for liquid crystal displays photoresists. Here, all types of photoresists for liquid crystal displays are manufactured, along with related auxiliary chemicals.
This plant is found just about in the heart of Kyushu, so it is an important supply point.