Message from the President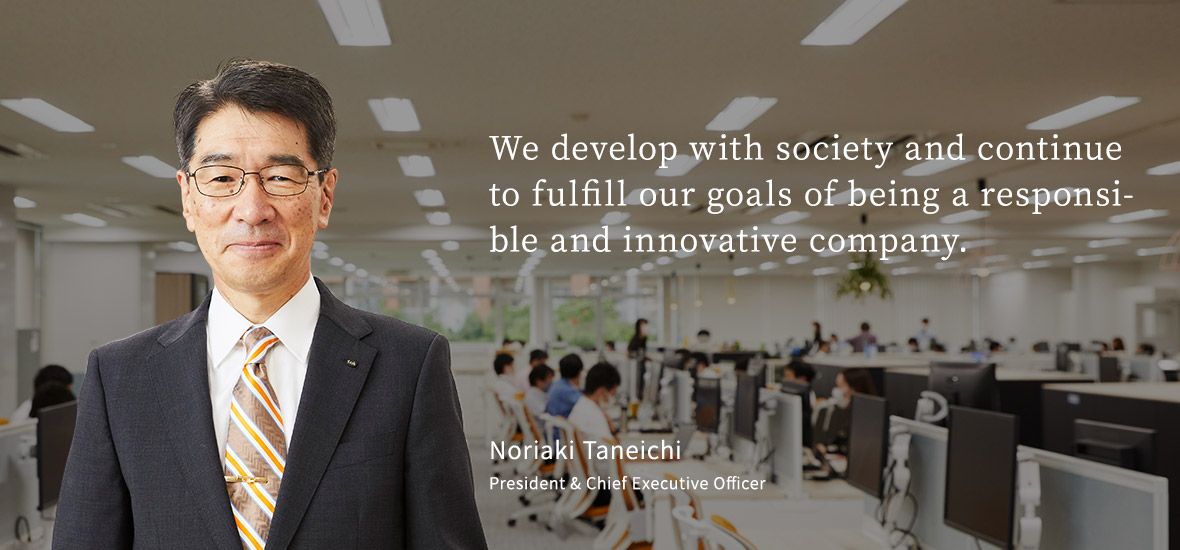 Since its establishment in 1940, TOKYO OHKA KOGYO CO., LTD. (TOK) has consistently pursued programs of research and development of superior new technologies and new technical methodologies based on the following management principles: "continue efforts to enhance technology," "raise the quality levels of products," "contribute to society" and "Create a frank and open-minded business culture" As we have pursued development of new technologies and new technical methodologies, we have not only paid attention to developing highly functional products with high-performance and developing the cost effective and efficient manufacturing process technologies, but we have also closely examined our products and manufacturing methods with careful consideration to their load on the environment.
We are determined to continue contributing to the creation of a harmonious and even more prosperous society in the future by providing the very best technologies and products, as demonstrated by our chemical products, including photoresist. At the same time, we will always promote our corporate activities with CSR (corporate social responsibilities) in our mind by being fully aware of the environmental, social, and economic aspect.
In anticipation of your continuing support, we would like to thank you, as we make every efforts to fulfill our goals of being an innovative company which can sustain growth and continue to earn the trust of our stakeholders.