"The e-Material Global Company™️"
e-Material means electronic material and refers to materials in the field of electronic materials in our corporate group. As we further expand the core of electronic materials that constitute the basis of our business, we will proactively enter fields that are highly compatible with our core technologies and generate innovations by bringing venture company technologies into new business realms. In this way, we will continue to harness chemistry to march towards a prosperous future and meet the expectations of society.
TOK's
Core Technology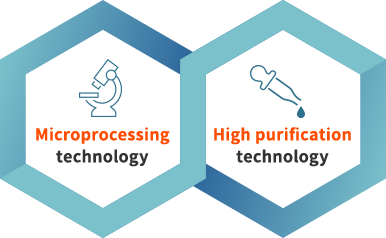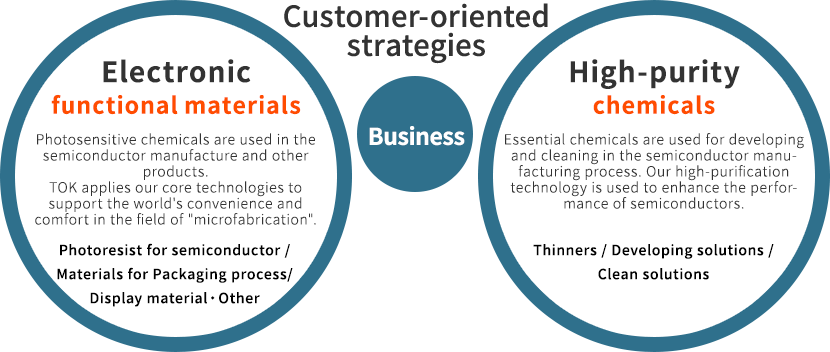 New
business field
Expanding into new business fields for which our experience in existing business.